VALENTINES DAY LINGERIE | Fredericksburg, VA
At Adam & Eve Fredericksburg Valentines day is always one the most exciting time of the year. Whether you want to gift or surprise your partner with sexy lingerie, we have thought about everything. From reveling teddys to more enticing chemise our wide selection of hot valentine day lingerie will you make excited for the 14th.
SWEET VALENTINES TEDDY DOLL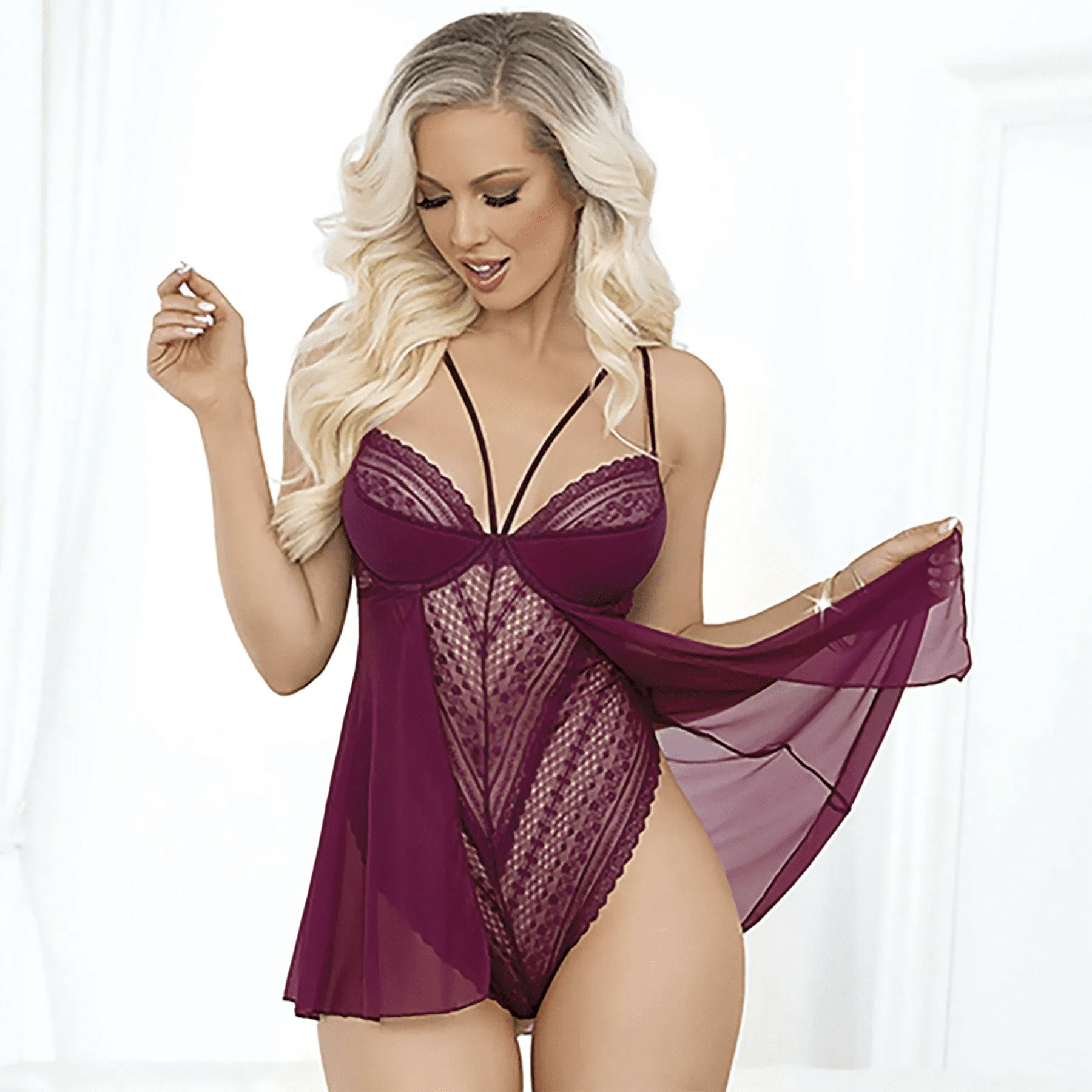 This Unique Creation In Deep Crimson Should Make Any Red-Blooded Partner Putty In Your Hands.
The Teddy Features Seductively Soft Jacquard Lace, Sensual Adjustable Straps, And A Beautiful Reveling Bottom Under It Off Under A Sheer Mesh Lace Robe.
To Put On The Teddy, Just Unhook The Hook And Eye Closure In Back. Tie The Shoulder Straps Behind Your Neck, And Hook The Teddy Closed Behind Your Hips. The Look Wouldn't Be Complete Without A Matching Black G-String Panty; Make Sure You Turn Around And Give Your Audience The Full View Of Your Backside.