INDULGE IN ENDLESS PLEASURE WITH WE-VIBE SEX TOYS AT YOUR LOCAL ADAM & EVE | Fredericksburg, VA
Despite being only a little more than a decade old We-Vibe became one of the best-selling sex toy brand around the world. We-Vibe proposes a large range of innovative products going from Bluetooth couple massagers to vibrating rings. If you already know which pleasure toy you are looking for click here.
If you want to learn more about all the features, We-Vibe products have to offer scroll down and prepare to discover new desires.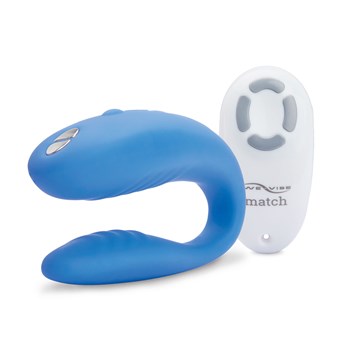 The We-Vibe Match Is One Of Our Best Sellers, It Is The Improved Version Of The Old We-Vibe 4 Plus, The Vibrator That What Made We-Vibe So Popular Among Couples. It Is More Than A Simple Vibrator; It Has Been Designed Specifically For Women To Use During Sex. With Its Pulsing Vibration To Both The G-Spot And Clitoris It Is Famous For Allowing Women To Enter An Intense Moment Of Bliss. We Have Listened To Past Client's Comments On The 4 Plus And Have Made The Proper Adjustments To Maximize On Your Pleasure.And Let Us Tell You That The Customer Feedback We Are Having From Our In-Store Clientele Is Amazing. With Its Soft Silicon Material And Its Curved Shape This Massager Will Fit Comfortably In Your Most Sensual Places.
The Vibrator Comes With A Bluetooth Remote That Will Allow You Or Your Partner To Take Full Control Of The Situation. The Remote Allows You Select The Intensity, And Alternate Between Clitoral And G-Spot Vibrations.Shop One Tonight A Be Ready To Close Your Eyes With Pleasure While You Enter An Intense Moment Of Euphoria.
Dual Stimulation
Adjustable
Remote Control
Waterproof
Usb Plug For Charging
10 Vibration Modes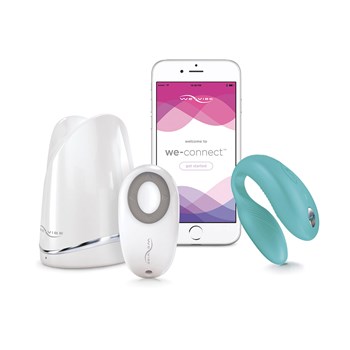 The Sync Massager Brings Pleasure Into The Digital World. With All The Same Features You Love From The We-Vibe 4 Plus And The Match, The Sync Adds The We-Connect App. Perfect For Long Distance Relationships Or Couples That Have To Travel Separately Multiple Times A Year. Being Intimate While You Are Away Is Not Always Easy, But The We-Connect Makes It A Lot Easier. Your Partner Will Be Able To Control Your Wi-Vibe Sync No Matter The Distance, He Will Be Able To Change Modes And Adjust Intensity! And With Its Video And Text Chat Feature The We-Vibe App Allows Couple All Over The World To Stay Intimate No Matter How Far Away.
Dual Stimulation
Adjustable
Smartphone We-Connect App
Remote Control
Waterproof
Usb Charger
10 Vibration Modes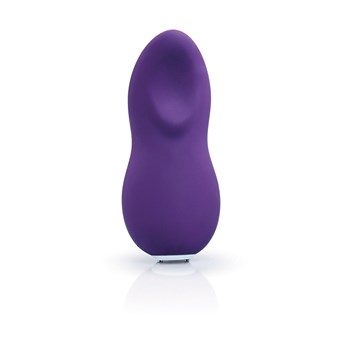 The Classic Vibrator Has Been Revisited By We-Vibe! From The First Glance You Can Identify The Easy To Clean Incredibly Silky-Soft, Medical-Grade Silicone The Company Uses With Its We-Vibe 4 Plus. A Material That So Many Women Have Come To Appreciate For Its Amazingly Pleasurable Touch. The Touch Vibrator Is Also Waterproof, So You Will Be Able To Use It In The Shower Or Bath. Combine These Features With A Slick And Discreet Design, A Battery That Last Up To 2 Hours And 8 Different Vibration Modes And You Get One Of Our Favorite Vibrators. If You Are Interested This Vibrator Just Click On The Link Below And Order Your Tonight.
Quiet Operation
Remote Control
Waterproof
Usb Charger
10 Vibration Modes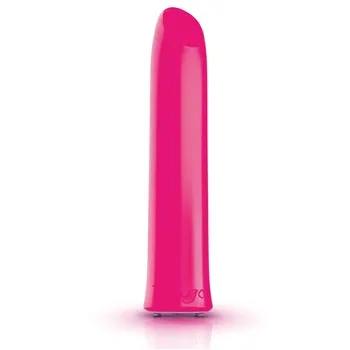 Available In Blue And Pink, The We-Vibe Tango Is Probably One Of The Most Discreet Sex Toys Ever Invented. At 3.5 Inches Long, The Tango Is Roughly The Size Of A Lipstick Tube(A Lipstick Tube Is A Lot Smaller Than 3.5"), This Small But Mighty Vibrator Can Follow You Everywhere. The We-Vibe Tango Is Not Only Small But Also Extremely Silent During Operation Making It The Perfect Travel Companion. But Don't Be Fooled By Its Small Size, With Its 8 Different Vibration Modes And Its Powerful Battery That Lasts Up To 2 Hours The Tango Will Give The Sensation You Would Be Expecting From A Larger Device.
Quiet Operation
Compact Size
Easy Clean Ups
Waterproof
Usb Charger
8 Vibration Modes
Compatible With Water-Based Lubes
WE-VIBE PIVOT VIBRATION RING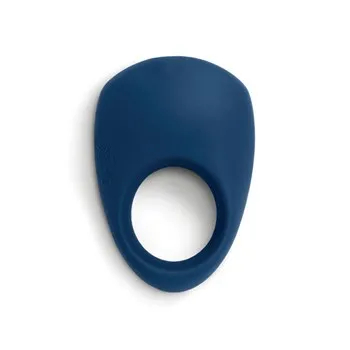 The Pivot By We Vibe Is Another Innovation The Company Created For Couples' Enjoyment All Around The World. As Always, We-Vibe Took A Classic Sex Toys And Found Ways To Improve It For The Pleasure Of Their Clients. Designed To Create Longer Erections And More Powerful Orgasm The E Pivot Will Enhance Every Sensation You Have During The Act. With Its Stretch Material The Pivot Will Fit Perfectly And Stay In Place So You Can Focus On Pure Pleasure.You Can Forget About The Cheap Feeling Classic Silicon Toys On The Market, We Vibe's E Pivot Silicon Is So Silky Smooth That It Gives A Luxurious Feel To The Toy. The Pivot Has More Than 10 Vibration Modes And Like The Sync Massager It Is Compatible With The We-Connect App So You And Your Partner Can Enjoy Each Other No Matter The Distance.
Made For Couples
Comfortable Material And Design
Powerful Vibrations
Smartphone We-Connect App
Remote Control
Waterproof
Usb Charger
10 Vibration Modes
WE-VIBE VERGE VIBRATING RING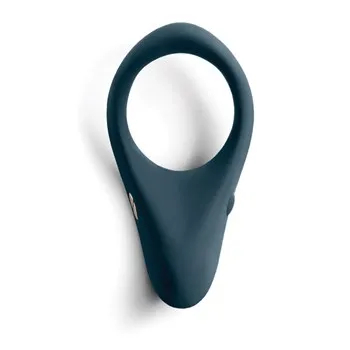 The Verge Vibrating Ring Is Made For Couples Looking To Explore New Sensations; With Its Original Shape The We-Vibe Verge Is Made To Explore Erogenous Zones You Would Have Never Expected To Have. Wearable In Three Different Ways This Vibrating Ring Will Bring Diversity In Your Bedroom. Intrigued? Try Out And Tell Us What You Think In The Comment Section.
Made For Couples
Comfortable Material And Design
Powerful Vibrations
Smartphone We-Connect App
Remote Control
Waterproof
Usb Charger
10 Vibration Modes